Who we are
Our company , having activity in Cable Market since 1999 has started production of Harmonised Cables, Power Cables, Flat Lift Cables , Submersible Pump Cables, Control Cables establishing 'Turkab Kablo Industry and Trade Limited Company' in the beginning of 2009 in Istanbul.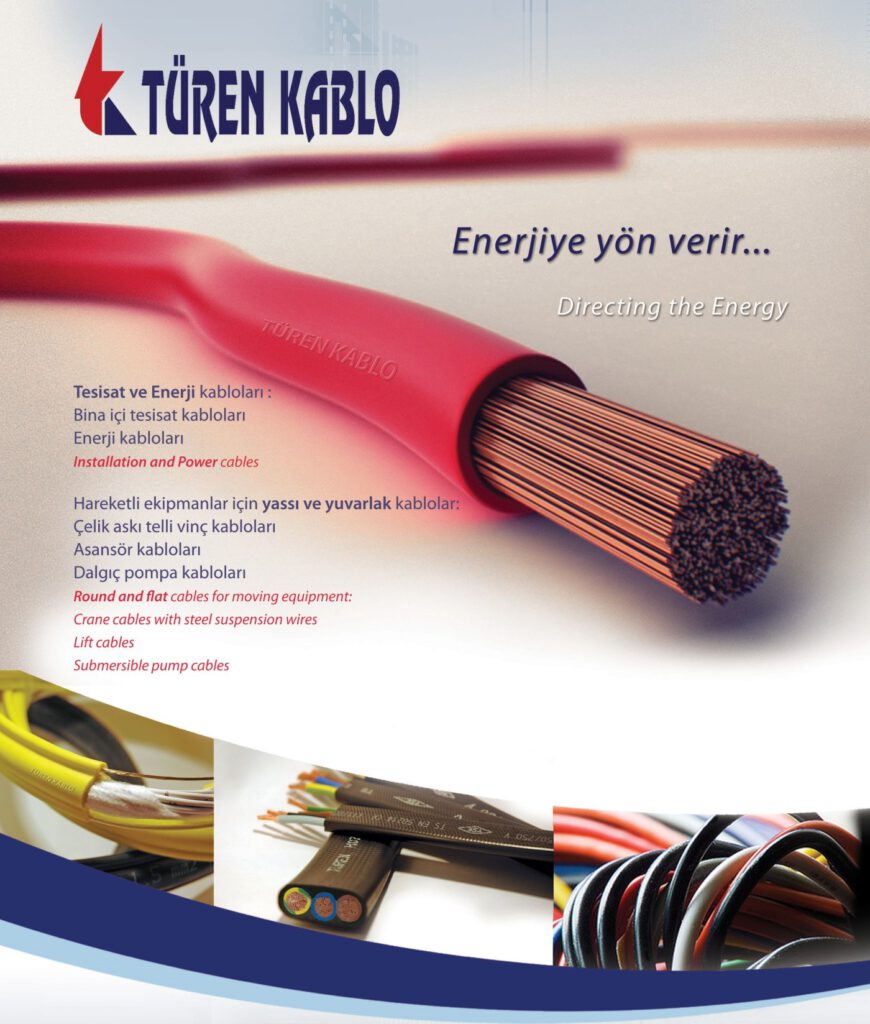 Turkab Kablo manufactures standard round and flat cables with thermoplast and thermoset insulation and sheath, at voltage ranges of 300/500 V, 450/750V & 0.6/1kV as well as specially designed energy and control cables.
Our companies operate in 3 different locations in Istanbul, factory, head office & store, warehouse.
Our products are used safely at home and abroad in many sectors such as electricity, construction, industrial equipments, agrculture-irrigation, livestock-lighting, air-conditioning-cooling.
Our raw materials, intermediate products and final products are checked regularly throughout the production process.
We have packaging alternatives in accordance with the product types and sections.
Your orders are shipped at the most appropriate periods with the right logistic methods.
Flat Cables for submersible pumps H07VVH6-F . Flat cables for lifts H05VVH6-F , 0.6/1 kV YVV flexible cables for submersible motors and more. We offer high quality cables, advantegous cable prices and reasonable delivery periods in round and flat cables.Please contact our sales offices to take advantage of our fast delivery times.
H05VV-F are preferred by many traders and end users around the world. Please contact us to get an offer.
Our headoffice continues in its new building at the address of Perpa Trade Center A Blok, Flat:2 No:9 – 0011 Okmeydanı, Şişli, İstanbul .